ODU Infield Has Catz Connection
Monday, March 3, 2014

P.J. Higgins (Lehigh Valley, 2013) leads a trio of former Catz playing the infield for the 8-4 Old Dominion University Monarchs.

Higgins is playing second base and is hitting .315. Jordan Negrini (Lehigh Valley, 2011) is at third base with a .333 average while Tyler Urps (Lehigh Valley, 2012) plays shortstop and had three hits in the Monarchs 12-6 win over Rutgers on Sunday.



---
Bahnick and Jewitt off to hot starts
Friday, February 21, 2014

Matt Bahnick (Lehigh Valley Catz, 2011; Allentown Railers, 2013) and Kevin Jewitt (Quakertown Blazers, 2013-14) started the 2014 season with hot bats.

Bahnick, a junior third baseman, is hitting .636 ( 7-for-11) for Kennesaw State. Jewitt, a sophomore third baseman, tops Villanova with a .417 average (5-for-12) and was named to the BIG EAST weekly honor roll and is also the Philadelphia Big Five Player of the Week.
---
Kirshner and Martinez named to D-2 pre-season All-America teams
Sunday, January 5, 2014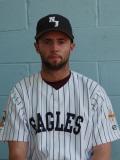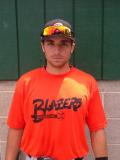 Kenny Kirshner (North Jersey Eagles, St. Thomas Aquinas) and Brandon Martinez (Quakertown Blazers, Kutztown) are among seven former ACBL players selected to the D-2 pre-season All-America teams. The list was prepared by the ABCA Divis
---
Petty drafted by Mariners, Prosinski by the Phillies
Monday, June 10, 2013

Corky Blake | The Express-Times

Kyle Petty, a former Lehigh Valley Catz player, and a Division II All American who just completed his career at California University of Pennsylvania, was selected by the Seattle Mariners in the 23rd round of the Major League Baseball Draft. Petty became the first California player to be drafted since 1995.

Petty, a 6-foot-5 catcher and relief pitcher was chosen with the 11th pick of the 23rd round, 687th overall. The 2009 Express-Times Player of the Year was a consensus All-American and a national finalist fo
---